SNC LAVALIN Recruitment BSc CS /BCA 2023 Pass Out as a Deskside & Technology Support Analyst
SNC Lavalin Recruitment BSc Cs / BCA 2023 Recent Fresher passout Batch Candidates as a Deskside & Technology Support Analyst . This Job Selected Candidates are work in Bangalore location as a ATKINS – India Graduate Development Program . You are waiting for a Best Career in IT , Then this is the Best Job for you After Bsc Computer Science and BCA Candidates . SNC Lavalin is Recruitment for Latest Recent Job for Bsc Computer Science and Bachelor of Computer Applications 2023 Candidate Freshers .
Who is Waiting for Fresher Graduate Jobs and Freshers Job in Bangalore Get Ready , Bsc Jobs is most awaiting job is on process apply now .For Bsc Computer Science and Bachelor of Computer Application or graduate candidates Apply this job . Before Apply Deskside Technology Support Analyst read all necessary responsibilities and roles .
SNC Lavalin Recruitment Trainee – Deskside & Technology Support Analyst graduating this year with BCA or BSc Computer Science to join our team. This role will be based at our Atkins office in Bengaluru, India.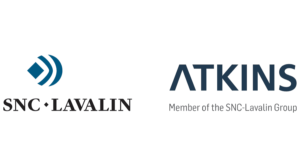 SNC Lavalin Recruitment 2023 BSC CS / BCA Jobs 2023 Key Points :
Name of the Company / Org : SNC LAVALIN
Name of the Post : Trainee – Deskside & Technology Support Analyst
Job Type : Permanent – Work From Office
Age : 19 Years
Experience : Freshers ( 2023 Pass out Only )
Salary : Up to 4 LPA
Location : Bangalore
Job – Reference Code : R-100120
Education Qualifications : BSC ( Computer Science ) / BCA
About SNC-Lavalin :
Atkins, a member of the SNC-Lavalin Group, is a leading global engineering, design and project management organization with over 80 years' expertise. With us, you'll join a team of people who ask questions, who dare to see things differently and want to build a better world. We create sustainable solutions that connect people, data and technology to design, deliver and operate the most complex projects across the world. We are committed to having a diverse, flexible, and inclusive team that drives and shapes our business and we are proud to create opportunities for enthusiastic individuals looking to build their careers in India and globally.
With over 50,000 professionals operating across 50 countries, the career opportunities at Atkins are endless.
SNC LAVALIN Recruitment BSc CS /BCA 2023 Pass Out – Qualifications & Skills :
The Graduate Desk Side and Technology Support Analyst is responsible for the resolution of all 2nd Line incident and service requests. They will have a good understanding of IT deskside technologies and demonstrate excellent customer service skills.
Excellent verbal and written communication.
Good Knowledge on Operating Systems, Hardware, Networking and MS Applications
Good knowledge of Microsoft Office Suite (Word, Excel, Outlook etc.)
Multitasking and coordination skills
Excellent judgment skills to be able to properly evaluate situations and immediately provide effective solutions
Willingness and ability to work in shifts (24 x 7) as and when needed
Travel expected to other offices in Bangalore, India
Full time on-site availability required.
SNC LAVALIN Recruitment BSc CS /BCA 2023 Pass Out Roles & Responsibilities:
Manage IT Asset and configuration (CI / CMDB) management Processes
Deploy / Image Laptop / Desktop computers and peripherals, record and track assets document during deployment according to IT Services standards and workflow procedures.
Applies basic diagnostic techniques to identify problems, investigate causes and recommend solutions to correct common failures.
Manage all assigned incidents/requests according to defined SLAs (within specific regions) – ensure 100% adherence to RFS & INC Best Practice guidelines
Typically provides technical support for Internal and External customers
Support the Senior Desk Side team and Technology Support Engineer Ensure in the maintenance of all local equipment rooms and conference room IT Services facilities.
Exhibit a flexible approach to working on a Rota basis and provide necessary cover when necessary
Provide weekly/daily reports/time Health checks and updates on current issues
What we offer at Atkins?
At Atkins, you will enjoy a robust rewards package which includes:
Opportunity to work on various projects of various sizes.
Competitive salary.
Group Insurance.
Employee Assistance Program (EAP).
Learning and development programs, training, career opportunities.
Networks and communities around Equality, Diversity & Inclusion, CSR, Cultural Activities, Sports and beyond.
Share our opportunities with your friends looking for graduate roles and internship opportunities with Atkins!
Regular Job Updates Follow us :
Telegram Group : https://t.me/naukari4us
Join WhatsApp Community : https://chat.whatsapp.com/GioaQCIg26O9t8EJGmt8Sa
Follow Instagram : https://www.instagram.com/naukari4us2
Follow us on Facebook : https://www.facebook.com/naukari4us
Follow us on Twitter : https://twitter.com/naukari4us
Follow us on Youtube : https://www.youtube.com/@naukari4us-Jobs